Job Manager provides a cost effective and efficient management solution for business administrators. Managing a workforce can be a daunting and time consuming job. Give us a look, we can make your life a lot easier.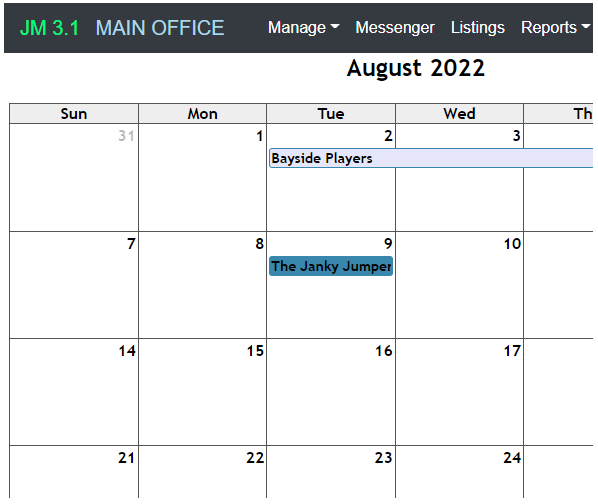 Job Manager evolved from a need to bring a dynamic, cloud based, event management solution to the arena and theater industry. Job Manager saves our customers time, money, and resources.
Work management: Members may login to the site and designate priority jobs, monitor job postings and review work schedules.
Member management: Group members by qualified positions. Track and report on bookoffs.
Event fulfillment: The software will fulfill your work based on the employees wish lists and skill sets.
Event management: Manage your workforce for each event. Move members to different positions or fill a last minute request.
Venue management: Store venue details and designate venue department heads.
Timesheets: Timesheets are used to track hours, rates and OT.
Sign in sheets: Created automatically for each call or event.
Communications: Send messages to all staff, select staff, or specific groups.
Reporting: We offer a complete range of reporting including; bookoffs, member wishlists, and job fulfillment.
Custom reports are also available upon request.
We will work with you when possible to customize the software to fit your needs. Contact us to setup a no strings attached presentation and let us set up a demo environment for you to take it for a test drive.